---
Rooted in 200 years of academic excellence, Columbia attracts the best scientific minds from across the country and around the world. Columbia's Arts and Sciences science faculty include 240 faculty members across nine academic departments: Astronomy; Biology; Chemistry; Earth and Environmental Sciences; Ecology, Evolution, and Environmental Biology; Math; Physics; Psychology; and Statistics. Together with hundreds of undergraduate majors, graduate students, and post-docs, we are a community advancing fundamental knowledge and committed to solving the world's most daunting challenges in health, technology, and the environment.
From the discovery of deuterium to proving plate tectonic theory and the astronomical theory of ice age cycles, to the development of laser and radar and the detection of gravitational waves, to groundbreaking innovations in population genetics and cancer genomics, distinguished Columbia scientists have led innovation and creative interdisciplinary collaborations for decades.
---
Columbia Science Commits
 is a five-year fund-raising sprint to advance Columbia's science faculty, research, education, and diversity. Our goal is to invest in A&S Science faculty and labs to inspire our scientists to pursue transformative research, find solutions to urgent challenges, and support the next generation of scientific leaders. A focused and creative commitment to equity and diversity will help enhance science faculty recruitment, retention, and support.
---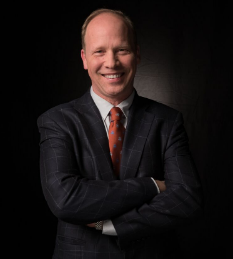 Peter de Menocal, 
 Dean of Science
Peter de Menocal  is the Thomas Alva Edison/Con Edison Professor in the Department of Earth and Environmental Sciences (DEES). He is a geological oceanographer who uses geochemical analyses of deep-sea sediments to understand how and why past climates have changed and  how this has impacted human sustainability. He is the founding director of the Center for Climate and Life at Columbia's Lamont-Doherty Earth Observatory, comprising more than 120 doctoral-level scientists working to understand climate change impacts on life's essentials: our access to food, water, shelter, and energy.
As Dean of Science, he oversees 240 faculty members in the nine science departments within the Faculty of Arts and Sciences. He is committed to advancing the sciences at Columbia, fostering relationships with researchers and organizations across the university and around the world, and building the resources and capacity needed to support Columbia science and ensure its future impact. 
A former chair of DEES and former vice chair of the Earth Institute faculty, Dean de Menocal is the author of more than 100 scientific papers and book chapters and his work has been featured in more than a dozen documentaries. He received his bachelor's degree from St. Lawrence University, master's in oceanography from the University of Rhode Island, and master's and Ph.D. in geology from Columbia. He is the recipient of the Lenfest Columbia Distinguished Faculty Award, the Distinguished Brooksian Award, an honorary Doctor of Science degree from St. Lawrence, and is a Fellow of the American Geophysical Union. 
---
---
---
Many of the world's greatest discoveries have been made in the natural sciences in the Arts and Sciences at Columbia University. 
Building on this distinguished history we have launched the Science Initative to renew the Columbia's leadership and guide the University to scientific pre-eminence over the next decade.
---
---
Szabolcs Marka and 7 scientists and grad students in Physics among the recepients of a Breakthrough Prize honoring the discovery of gravitational waves.
Ruth DeFries in E3B has been named a University Professor.
Marcel Agueros in Astronomy awarded a Presidential Early Career Award for Scientists